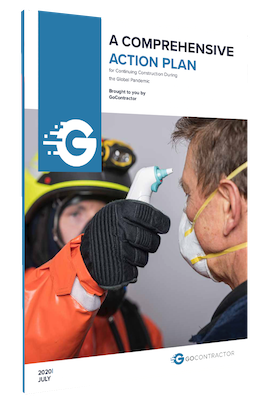 As the construction industry changes and adapts to the pandemic, safety and project personnel are finding themselves rapidly updating and modifying their worksite safety plans and procedures.
In our new ebook, A Comprehensive Action Plan for Continuing Construction During the Global Pandemic, we take a deep dive into how safety professionals can protect their workers, worksites, and project timelines during the COVID-19 pandemic.
Some of the topics we cover are:
The "Project Risk Matrix" and how you can data to decide which projects to prioritize
Rethinking your standard safety training materials and when to make updates
How to take training, onboarding and communications online with minimal project disruption
The process for getting people on and off the worksite safely through employee screening and access control
Fill out the form to get your copy of this free ebook today!