Historically, the construction industry adopts technology slowly. But these days it's tapping the capabilities of Cloudbased solutions technology at a record pace. In fact, more and more construction companies are leveraging the Cloud daily. These companies are finding Cloudbased solutions to beat all kinds of business challenges, including contractor management activities like worker orientation and onboarding, and contractor training. More importantly, these solutions are helping construction companies boost productivity, efficiency, and safety.
How popular is the Cloud among construction companies? A recent study by Associated General Contractors (AGC), which surveyed more than 1500 construction firms for the firm's 2016 Business Outlook report, finds that nearly 60 percent of today's construction companies use or plan to use the Cloud—a percentage that will increase in 2017 and beyond. By leveraging the Cloud, these companies cut upfront capital expenditures, lower operating costs, and reduce the administrative burden on internal IT resources.
In addition, leveraging the Cloud provides tighter security than the typical construction company does and protects sensitive data better than many construction companies do. That's because Cloud providers invest more in security measures. "Cloud computing is often far more secure than traditional computing because companies like Google and Amazon can attract and retain cyber-security personnel of a higher quality than many governmental agencies," says Vivek Kundra, Executive Vice President, Provider Solutions, Outcome Health.
Challenges of Contract Workforce
The Cloud appeals to construction companies because it helps them gain control of a constantly changing situation. A key challenge for construction companies is bringing on new contractors and temporary employees for a project. While these workers may have different skill sets, do specialized work, and spend less time on a company's workforce than permanent employees, they still must be on-boarded in a timely manner that boosts their productivity and safety.
Another challenge lies with the administrative side of things. Often, because of the transient nature of contingency workers, construction companies often add contract workers without tracking their details or their paperwork, opening themselves up to problems in case if an accident. What's more, contract workers are often more prone to accidents because of their unfamiliarity with their surroundings. Thus, construction companies have a greater need to educate contractor workers and temporary employees on potential hazards.
Savvy construction companies use technology like the Cloud to beat these challenges. Below are some of the advantages the Cloud offers that can help construction companies deal more effectively with contractor management:
Improves worker management — Contractors in the construction industry are highly mobile and flexible. This situation can create chaos for project managers. Cloud-based contractor field service apps help address the situation. These apps help construction companies better manage their mobile workers, simplify their processes, and optimize their costs per revenue. Many also come with scheduling, dispatching, tracking, and reporting capabilities.
Increases scalability and customization — Like many businesses, construction companies change in size depending on the project. At any time, they may be adding contract workers to their full-time staffs. Leveraging the Cloud enables these companies to easily scale up or down to fit a project's needs by accessing the free storage offered by the provider and public storage systems like Google Drive, iCloud, or Dropbox. It also enables them to customize their management workflows to meet their specific needs.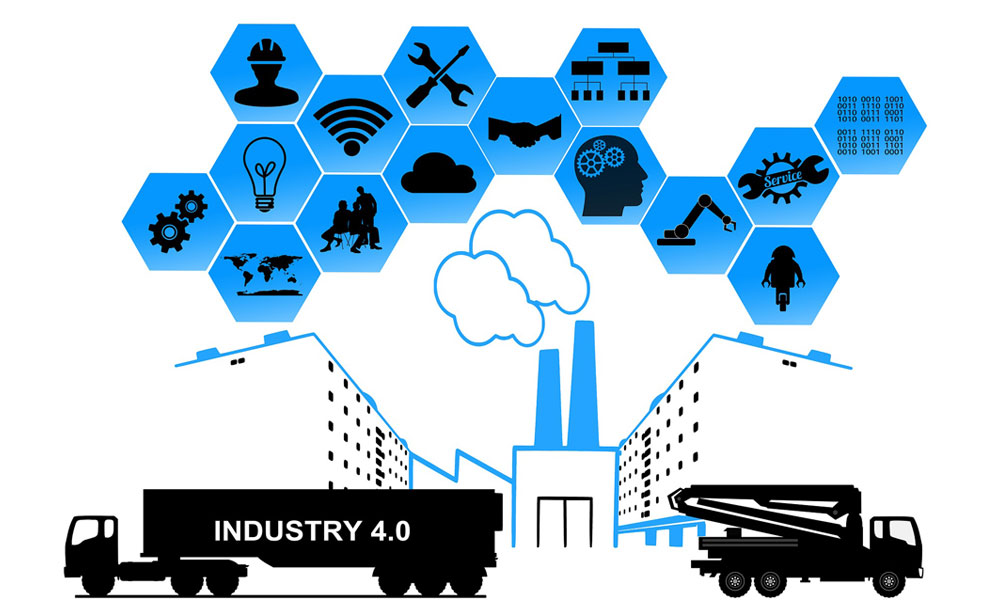 Boosts employee productivity/efficiency — Productivity is a challenge when trying to assimilate contract workers into an employee family. Cloud-based HR solutions provide workforce management capabilities available anywhere anytime from any device. This solution lets managers handle employee tasks on the go. It also boosts staff efficiency because employees can see information and complete tasks without help from HR. And with so many contractors and full-time workers using laptops, tablets, and smartphones, the Cloud helps construction companies get more done in the same amount of time.
Increases collaboration — The Cloud's Internet-based infrastructure makes it easier for contractor workers and their companies to collaborate on projects. That means they can complete a variety of critical tasks, like sending and receiving tender bids, RFIs, RFQs and providing all supporting documentation such as drawings, specification documents, and bills of quantities. As Constructech's 2011 IT survey says: "Today's construction professional also needs to be highly collaborative. The word team has taken on a whole new meaning in the construction industry. Every team needs to obtain a high level of transparency and accountability for the property owner. Overall, construction companies will be more collaborative, using technology to connect all project team members – from subs to general contractors to owners – in one central location."
Reduces project time/costs — A recent study by Rackspace, Manchester Business School, and Vanson Bourne found that 80 percent of Cloud users had costs savings. Leveraging Cloudbased solutions project management software allows for the efficient use of resources. That ensures that the project is completed as planned and within budget limits. The software also eliminates any delays that can boost costs, as well as inefficient use of material resources that can impact the financial standing of the project. Meanwhile, Cloud-based accounting and billing systems enable workers to enter financial information from anywhere at any time using any device.
Improves documentation — Documenting contract workers with the help of a Cloudbased solutions onboarding and orientations software, like GoContractor, provides key benefits, including improved measurement of cost and effectiveness, calculation of future needs, and the chance to recognize and reward higher-performing agencies, full-time workers, and contractors. Also, leveraging Cloud-based onboarding software lets construction companies quickly and easily retrieve vital information in case of an accident or audit. With all their paperwork completed, contractors can hit the ground running on their first day on the job.
Shifts focus on core business process — Since providers handle all the day-to-day IT operations of an infrastructure, leveraging the Cloud eliminates the need for construction companies to manage their IT systems, allowing their people to focus on core business processes. Also, the Cloud lets you build data storage and management workflows to your specifications and backs up all data at the end of the day automatically.
Boosting Contract Workers' Safety
The Cloud works for any size construction company. When combined with other technologies, like wearables and augmented reality, Cloudbased solutions can significantly boost safety. Equipment like smart helmets, safety vests, smart glasses, and bionic exoskeleton suits lets companies treat contract workers with the same care they afford to full-time employees. For example, outfitting employees with wearables gives managers real-time dashboards showing how many workers are currently in areas with elevated risk.
Meanwhile, augmented reality offers a wealth of building design and construction uses, including virtualization and design analysis. For instance, combining Cloud-based Building Information Modeling (BIM) platforms and augmented reality provides users with a superimposed BIM model over a real-life project site visualization. That, in turn, enables construction companies to eliminate design mistakes before they occur instead of after, reducing costs, speeding production, and improving quality.
Conclusion
Cloudbased solutions technology is having a significant impact on the construction industry, and organizations move to the Cloud to boost productivity, efficiency, and safety. It helps companies streamline their safety training, tighten project control, cut upfront capital expenditures, and reduce the burden on internal IT resources.
When combined with technologies like wearables and augmented reality, the Cloud provides a competitive advantage that can transform a construction company into a market leader. Put another way, leveraging Cloudbased solutions is a game changer with the power that helps to not only better manage contract workers, but also completely shift landscapes.
Read more about innovative tools in the construction industry here.
Curious about managing your contractors using cloud technology? Get in touch!