The advances in oil and gas technology make this an exciting time to work in the sector. As ever there is a lot of volatility and uncertainty in the market but a feeling exists that the worst is over and the sector is well-positioned going forward. The story resembles a phoenix rising from the ashes. The collapse in oil prices in 2014-2016 led to the loss of over 440,000 jobs around the world in the sector, with approximately 40% of those being in the United States. But now, the industry is booming. Oil production is estimated to increase by 10% in the US this year and could possibly overtake Saudi Arabia and Russia to become the global leader in production.
In many ways, the recent boom could not have happened without the hard times. Low prices forced companies to make their businesses more efficient. This won't make those who lost their jobs feel any better but at least employment is on the rise again. The challenge now becomes ensuring productivity remains high and workers stay safe in a workplace filled with hazards. Oil and gas production in the US has been boosted by three main factors:
Shale exploration has led to a new and bountiful supply that can be produced far more efficiently than traditional methods of extraction
Similar extraction methods have made it easier to extract natural gas. This gas can then be converted into a liquified natural gas (LNG) to make its transportation easier. In the US, the fracking boom has led to increased production so that LNG can be exported around the world.
Advances in oil and gas technology, including increasing digitization, have increased efficiency, productivity, and safety.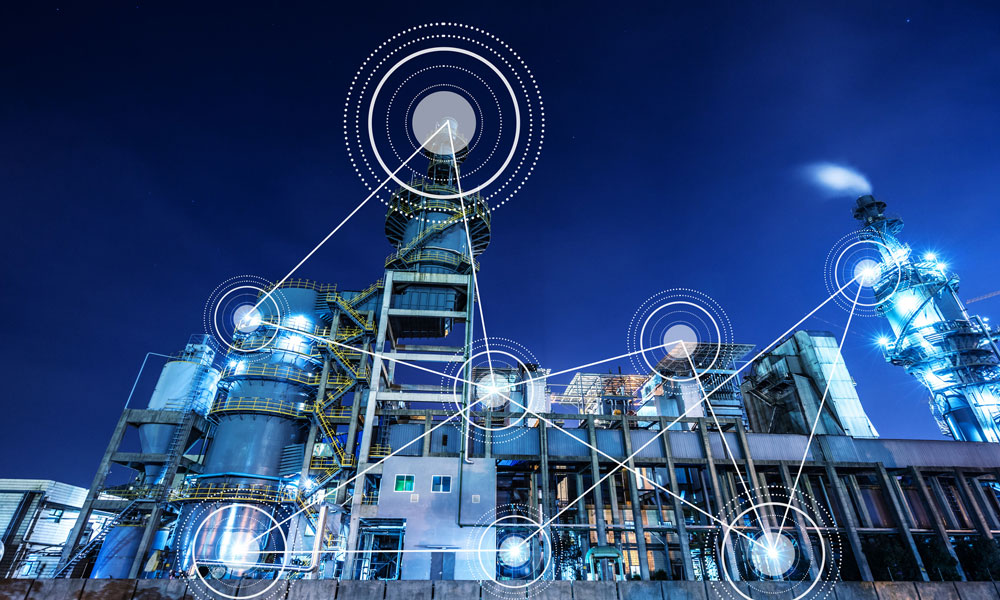 Oil and Gas Technology: Robotics and Automation
The industry's advances in oil and gas technology is a direct result of the hard times that came with falling oil prices. Times being tougher meant firms had to look at ways to increase their operational efficiency. Companies can use robots and automation to cut down on the waste that comes with downtime on a rig. Downtime is an inevitable reality robotics and other oil and gas technology can ease this problem considerably. There was also a realization that many of the most dangerous jobs in the industry could be filled by robots so workers were not put at risk of injury.
Some of the ways robotics and automation are used in oil and gas include:
Robotic vehicles are being used offshore to inspect and make minor subsea repairs
Drones are being used to inspect pipelines
Automation is being used in midstream infrastructure and rigs
The Iron Roughneck is a robot that automates the repetitive and dangerous task of connecting drill pipes.
Remotely operated aerial drones can survey the area
Whole unmanned platforms that use only robotics and automation
Going Lean
The concept of 'lean' in industrial processes comes out of manufacturing, in particular, Japanese car manufacturing in the late 20th century i.e the Toyota Production System (TPS). It's a management philosophy that aims to radically reduce waste as a means of increasing productivity. Its success is recognized as having helped Toyota rise from being a relatively small auto manufacturer to become the largest car company in the world. As a result of its success, lean has been copied by many industries as a way of increasing efficiency, including in all kinds of manufacturing, construction, mining, and oil and gas.
In oil and gas, you can add a lot of efficiency coming from manufacturing equipment through the use of lean techniques. Another major efficiency gain is streamlining workflow to minimize wasted time and man-hours. Oil and gas are extremely cyclical so you want to fit your workflow around these cycles of production. A big part of this is managing your workforce so no one is wasting their time standing around. Employing a lean methodology with your contractor management system can make your workforce incredibly efficient and achieve the 'continuous flow' that is so desirable.
Oil and Gas Technology: Sensors and Data Analytics
The oil and gas industry was ahead of the game when it came to installing sensors in its operations. Some companies have collected literally decades of data and in the 21st-century data is currency. The issue you may face is leveraging this data to get value out of it. Investing in systems to analyze this data can help you identify ways to improve operational performance so that rigs are running at capacity. Data can also help you improve safety by identifying high-risk areas of your operations where you might want to use robots or automation. According to a 2017 study from McKinsey, "Applied properly, advanced analytics can yield returns as high as 30-50 times investment within a few months of implementation."
Artificial Intelligence
Artificial Intelligence might be the next big leap in oil and gas technology for companies in the industry. Artificial Intelligence allows you to discover trends and make decisions that would not be possible using traditional methods, even using advanced data analytics. This may sound like science fiction but it's already a reality. Some project that quite soon, oil and gas companies will employ more PhD-level data scientists than geologists. According to Jason Bordoroff, founding director of the Center on Global Energy Policy at Columbia University, Artificial Intelligence can:
Troubleshoot underperforming wells
Enhance reservoir modeling
Carry out preventive maintenance before problems arise
Optimize well design, drilling, and completion
Carry out unmanned, automated drilling platforms and well pads.
Leveraging the Cloud
Cloud-based solutions are affordable and scalable, making them a great fit for an industry that is simultaneously cyclical and focused on maximizing operational efficiency. Given the number of sensors that are used in oil and gas operations, as well as the proliferation Internet of Things (IoT), there is a need for systems in place to process all this data. Cloud computing allows you to store all of this data at a low cost. Data can also be retrieved easily which is so important given recent regulations regarding data protection. When choosing the cloud-based solution for your business, ensure that it is secure and reliable. If it's not then it is not suitable for the oil and gas industry.
GoContractor is a Great Fit
GoContractor is ideally suitable for managing your contractors in the oil and gas industry. Provide your workers with high-quality orientations that include site-specific information that keep them safe and productive on the job. Even though the use of automation is increasing because of advances in oil and gas technology, many jobs can still only be done by human workers. Workforce management is an area ripe for innovation and businesses who focus on this area can gain significant advantages in efficiency.
GoContractor's system allows workers to take their orientations ahead of time on a simple online platform. This is one the easiest to implement solutions in oil and gas technology. Courses are customizable and can include just about any kind of content you want so you can rest easy knowing your workers are highly trained. Contractors upload their documents and qualifications as part of their online orientation, making messy paperwork and compliance concerns a thing of the past.