Tech-savvy subcontractors are spearheading a digital revolution in the construction industry that's helping get more done in much less time. Not only are more and more subs adopting new technology, but they're also pushing contractors and other companies in the industry to bring in new technology as well.
While the benefits of adopting construction technology far outweigh the costs, some construction companies continue to use paper and pencil. That comes as no surprise. Construction has traditionally been slow to take advantage of technology. That continues to be the case so far.
In fact, some statistics are showing that the construction industry may actually be regressing in the pace of adopting technology. A recent survey by JBK Knowledge, for example, says that the percentage of companies spending 1% or less than 1% of annual sales volume on IT is growing, going from 45% in 2015 to 70% in 2016.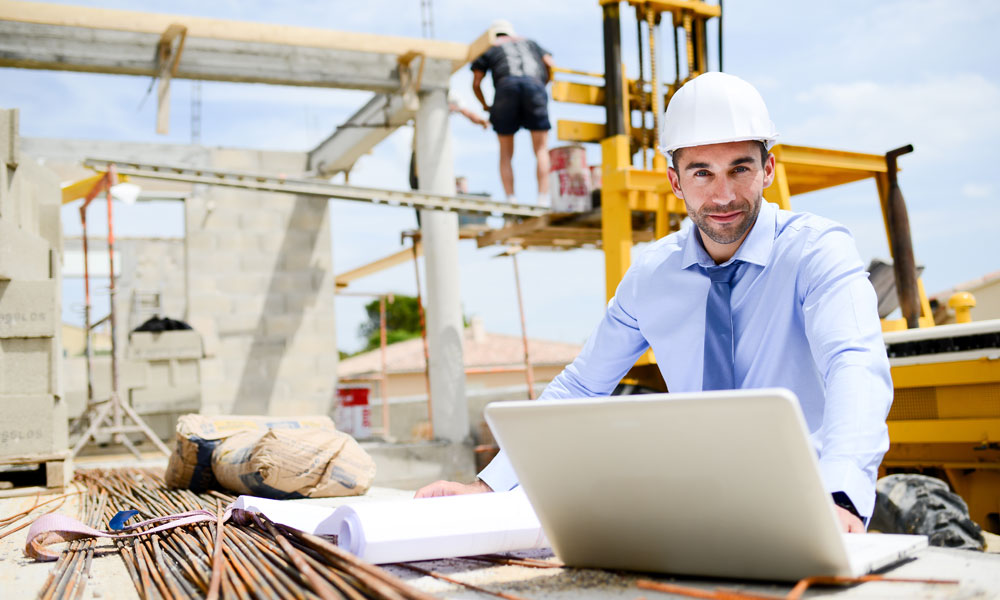 Driving the Pace of Adoption
Enter tech-savvy subcontractors. They're driving the pace of change in the industry. With increasing numbers of subcontractors embracing new technology, they're speeding up the pace of adoption in the industry. Plus, they're pushing other construction companies to do the same.
And why not? Adopting technology benefits companies significantly. Doing so boosts efficiency, productivity, and profitability not only for subcontractors but also for general contractors (GC) in the industry. That can make a difference in the industry's contribution to the world economy.
If construction "were to catch up with that of the total economy—and it can—this would boost the sector's value added by an estimated $1.6 trillion, adding about 2 percent to the global economy," says a McKinsey Global Institute report.
Delivering a Tangible and Healthy Return
Adopting technology makes sense for construction companies only if it provides a monetary return on investment (ROI). When implemented correctly, construction technology provides a tangible and healthy ROI. That's critical for any company trying to compete in today's hotly contested building environments.
Bringing in technology helps companies survive and thrive in these environments. Technology does three key things for contractors. Today's tech helps contractors:
Capture data that aid them in making better real-time decisions

Boost opportunities with customers and prospects for more businesses

Creating efficiencies in both the back office and the field
While the first two benefits are important, it's the last benefit that helps provide a significant return for contractors and subcontractors.
Put another way, adopting new technology, like BIM modeling, AI, automated fabrication, onboarding software like GoContractor's, and so on, helps contractors mine efficiencies in the office and the field. That, in turn, pumps up productivity and profitability dramatically.
Adopting new technology also help contractors differentiate themselves from other subs using paper and pencil. Put simply, it helps contractors create a sustainable competitive advantage, which can help subs win more bids from GCs. Often, these bids that may have better profit margins and generate higher profitability.
Contractors Must Embrace Technology
To achieve technology's benefits, however, contractors must embrace it. That can be a challenge for some. Often, it requires making a significant shift in how contractors do things in key areas both in the office and the field. Those areas are different for general contractors and subcontractors.
For example, the best areas for general contractors to mine efficiencies are in administration and management. Key target areas to mine these efficiencies for GCs are in-house in areas like planning, communication, documentation, and organization.
Subs can find similar efficiencies in-house in the same areas, but that's not where the big payoffs for subs are. Instead, they need to mine efficiencies on job sites, where technology can impact activities more than in the back office. Mining efficiencies on the job can make a real impact for subs.
Key Target Areas for Subs
The best area for subs to mine efficiencies is the skilled labor side in activities like recruitment, training, safety, and worker productivity. These areas are where the big payoffs for subs. Using GoContractor's onboarding software, for example, can cut training time and costs, boost onsite safety and compliance, and pump up worker productivity.
By digging deeper on the skilled labor side, tech-savvy subcontractors can also generate greater return for the money invested than looking in-house for efficiencies. That, in turn, can impact not just the projects they're working on but also the company themselves. Plus, it can push other companies within the industry to also embrace technology.
Beating Two Challenges is Critical
Tech-savvy subcontractors, however, must beat two challenges to implement new technology effectively in the field. One is meeting the varying processing demands from general contractors that have different systems and ways of doing things. The other involves the skilled workers doing the work on onsite.
That's the tougher of the two challenges. Many construction workers have special expertise. Taking them away from their work to train them on new technology increases costs and cuts productivity—two things subcontractors don't look forward to doing. But it's necessary to generate the benefits technology offers.
For example, the right software can provide real-time availability of correct information on plans, specs, and RFIs to workers in the field. That reduces work interruptions and project delays. Meanwhile, tools like robotic total stations can significantly cut labor hours by providing accurate layouts.
The Bottom Line for Tech-Savvy Subcontractors
Technology products in the construction industry aren't new. Many have come before and vied for the industry's attention. But those products made little impact on the industry. In fact, even as long ago as a decade, construction companies could ignore these new products and survive using paper and pencil.
But no longer. That's because today's technological advancements are different. They're about connectedness, communication, real-time data, and streamlined processes, not erecting structures. More importantly, they're about creating efficiencies that pump up productivity and profitability.
Tech-savvy subcontractors are spearheading this technology revolution by embracing today's new technology, like GoContractor's onboarding software—technology that hold great promise for construction companies. Subs are also pushing other construction companies to do the same, which can provide a tangible return for everyone involved.